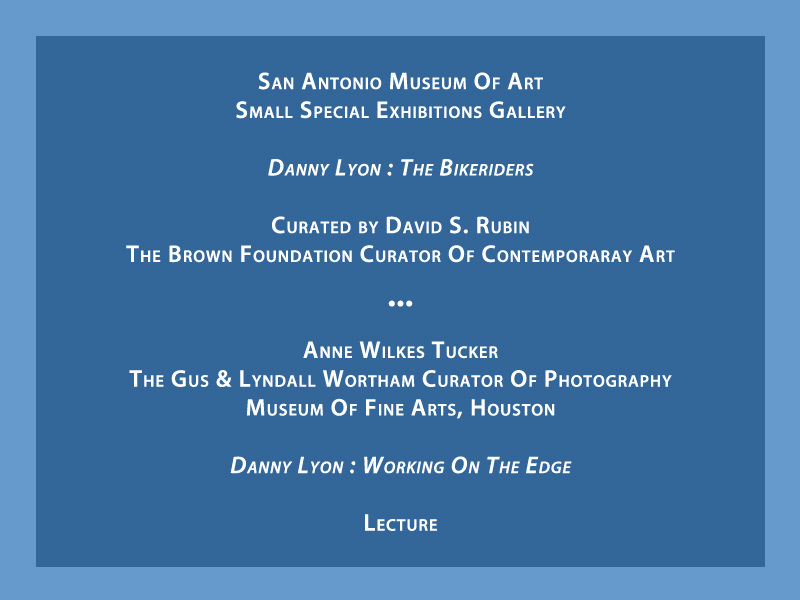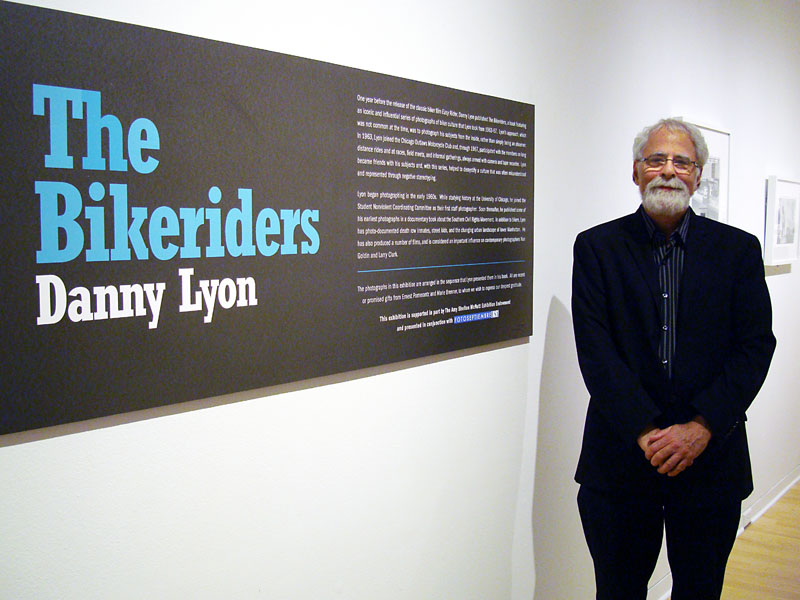 The San Antonio Museum of Art presents fifty photographs from Danny Lyon's seminal series, The Bikeriders. The exhibit is curated by David S. Rubin, The Brown Foundation Curator Of Contemporary Art (pictured above).
The photographs are recent and promised gifts to SAMA from Ernest Pomerantz and Marie Brenner. Completed in 1968, The Bikeriders is comprised of photographs that Lyon took from 1963-67 while a member of the Chicago Outlaws Motorcycle Club. At the time, it was rare for a documentary photographer to immerse himself so fully in the activities and lifestyle of his subjects. Lyon cared very much about his fellow bikers, and portrayed them in a candid yet sympathetic manner. Lyon went on to become widely recognized for his gritty pictures of "good people who never had a chance". In addition to the Southern Civil Rights Movement and motorcyclists, he has photo-documented death row inmates, street kids, and the changing urban landscape of lower Manhattan. Self-taught, Lyon was quickly recognized by other photographers and major curators for his searing vision or, as Lyon calls it, "Bleak Beauty". Over the years, Lyon has published seminal books and produced a number of films. Today he is considered an important influence on contemporary photographers such as Nan Goldin and Larry Clark.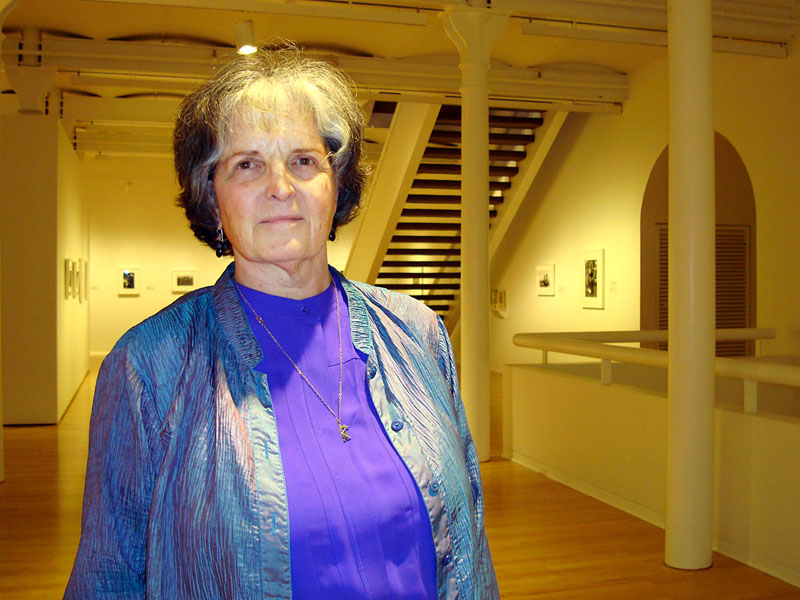 Anne Wilkes Tucker –the Gus and Lyndall Wortham Curator of Photography at the Museum of Fine Arts, Houston– presented her lecture, Danny Lyon : Working On The Edge, in the Auditorium of the San Antonio Museum of Art.
Anne is the founder of the photography department at the Museum of Fine Arts in Houston, which today has a collection of over 20,000 photographs. She has curated over forty exhibitions during her career. Tucker has lectured throughout the United States, Europe, Asia, and Latin America. She is a recipient of awards from the National Endowment for the Arts, The John Simon Guggenheim Memorial Foundation, and The Getty Center. Considered a leading authority of fine art photography, TIME magazine honored her as "America's Best Curator" in 2001.