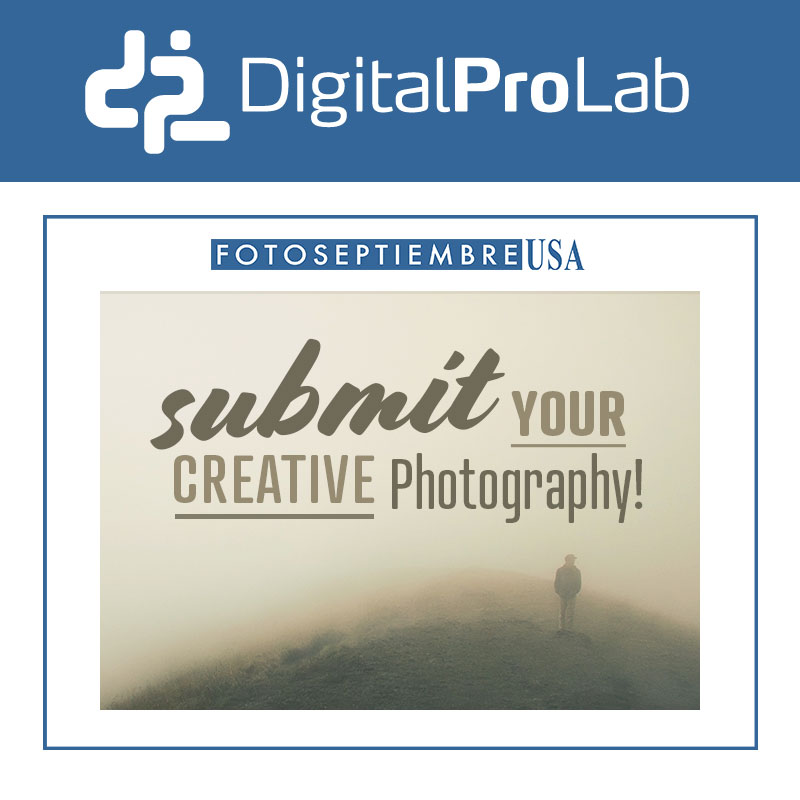 Digital Pro Lab is excited to announce its participation in the FOTOSEPTIEMBRE USA International Photography Festival. For the entire month of September, we will host a curated exhibition in celebration of photography as an art form.
We are please to invite both aspiring as well as established artists to submit works of photography that explore this year's theme entitled This Is What I Know. Guest curators Melanie Rush Davis and Kemp Davis will review all eligible submissions received and curate an exhibition for Digital Pro Lab's 2016 FOTOSEPTIEMBRE USA exhibition. There is no cost to submit, and if selected, Digital Pro Lab will provide printing and mounting services at no cost to the artists.
This Is What I Know: Each and every person amasses knowledge on a daily basis. We learn. We question. We explore. We experience. What it all amounts to is specific to us as individuals. It shapes how we perceive life, determines our passions, and directs our motivations. Through this theme, we invite you to express what you know about any topic of interest you feel compelled to share through the scope of creative photographic imagery.
• Submissions must be representative of the exhibition theme.
• Artists are allowed to submit up to five images.
• Artists must be the sole copyright holder of the images being submitted.
• Submissions will only be accepted through our online submission form.
• Artists must agree to the Use of Image(s) Agreement.
• Submissions must be received by no later than May 31, 2016 at 11:59 p.m. CST.
• Submission Rules & Requirements
For questions regarding submission requirements or about the exhibition, please contact Amanda Dominguez at (210) 377-3686 or amanda@digitalprolab.com.
www.DigitalProLab.com | 210.377.3686 | 888.820.3686
10103 San Pedro Avenue, San Antonio, TX 78216