2017 SAFOTO Web Galleries (posted by mid-August, 2017)
2017 FOTOSEPTIEMBRE USA Quick Sheet PDF (posted by mid-August, 2017)
2017 FOTOSEPTIEMBRE USA Exhibitions Catalog PDF (posted by mid-August, 2017)
2017 FOTOSEPTIEMBRE USA Exhibitions & Events Calendar (complete calendar posted by July, 2017)
––––––––––––––––––––––––––––––––––––––––––––––––––––––––––––––––––––––––
––––––––––––––––––––––––––––––––––––––––––––––––––––––––––––––––––––––––
2017 SAFOTO Web Galleries Featured Artists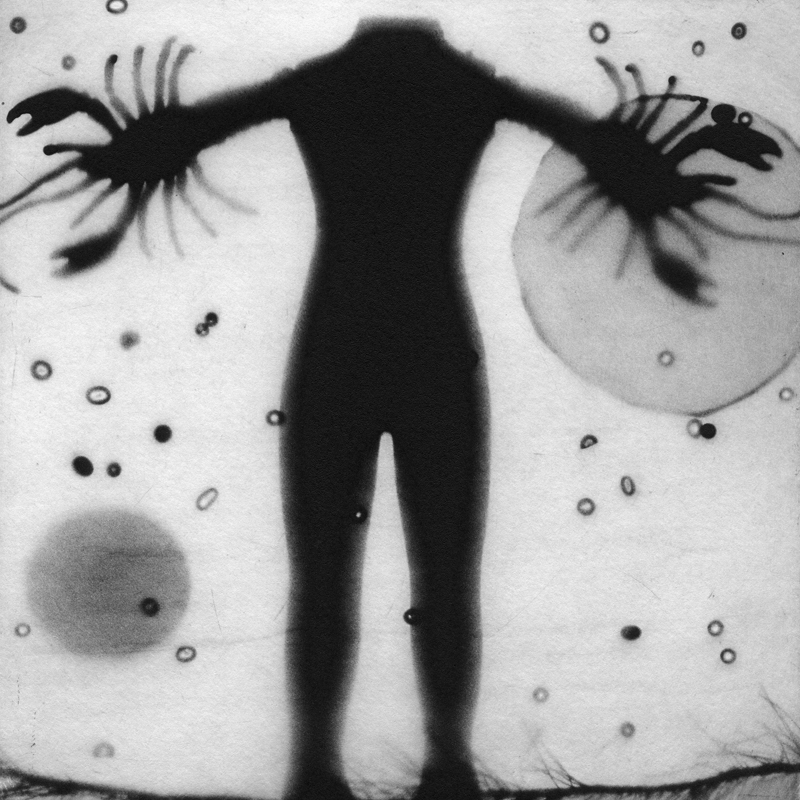 JENNIFER SHAW (New Orleans, Louisiana)
Flood State
Curated by Michael Mehl
SAFOTO Web Galleries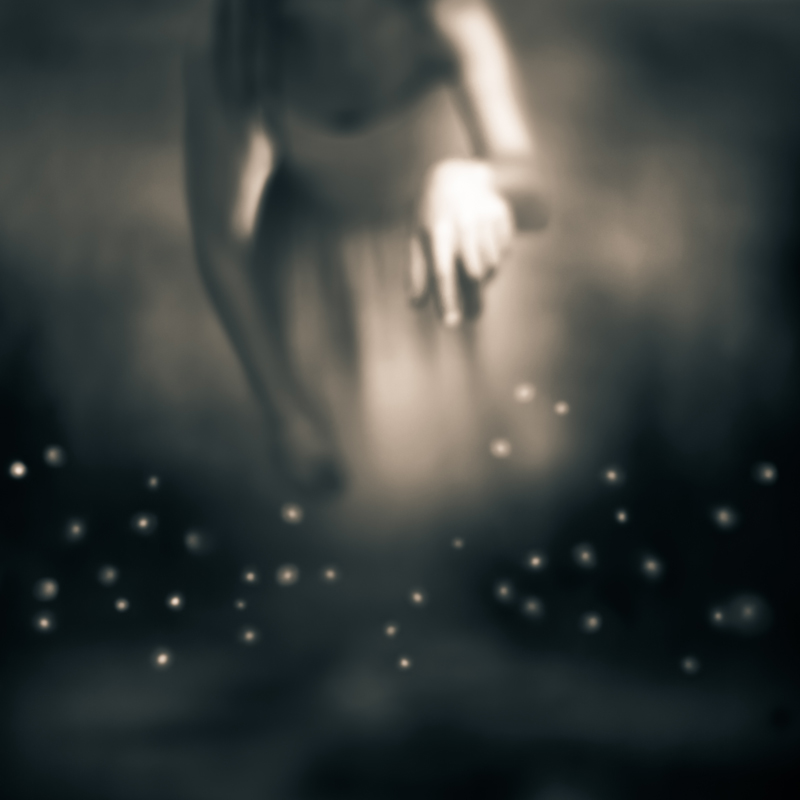 TAMI BONE (Round Top, Texas)
Mythos
Curated by Michael Mehl
SAFOTO Web Galleries
––––––––––––––––––––––––––––––––––––––––––––––––––––––––––––––––––––––––
––––––––––––––––––––––––––––––––––––––––––––––––––––––––––––––––––––––––
2017 FOTOSEPTIEMBRE USA Exhibitions & Events Calendar
• SATURDAY, AUGUST 26, 2017 –––––––––––––––––––––––––––––––––––––––––––––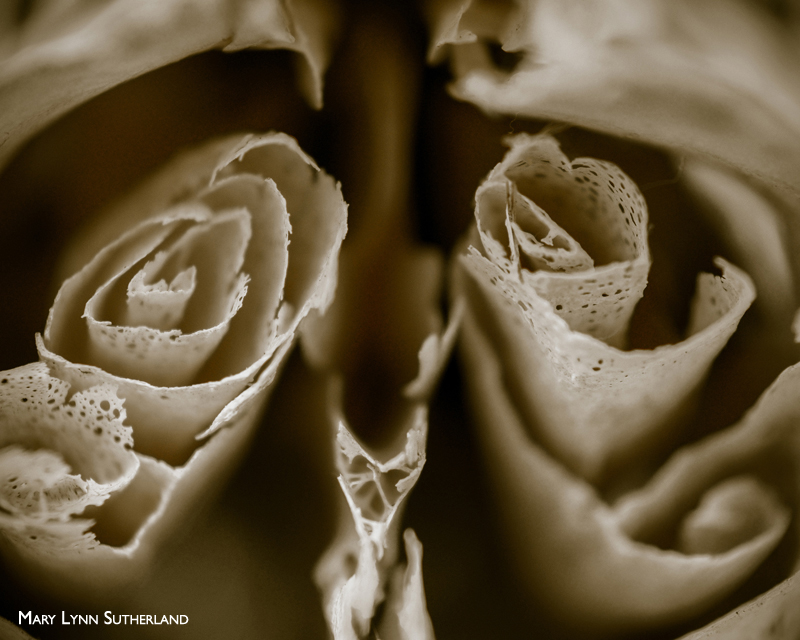 GUILHERME BERGAMINI, R. MICHAEL BERRIER, DANIELLE CHARLES
SARA FIELDS, MATT FISHER, HECTOR GARZA, ANITA GENTRY
JEANNE HARTFORD, MARK HIEBERT, JULYA JARA, EDWARD LEAFE
MEGAN LOPEZ, NINA PADILLA, ELIZABETH & PETER RODRIGUEZ
DAVID RUBIN, TRISH SIMONITE, MARY LYNN SUTHERLAND
MARY LOU UTTERMOHLEN, ANNE WALLACE, KEVIN WASHINGTON
Time Capsule
Curated by Jenny Browne and Scott Martin
Organized by Shelby M. Rocca

Digital Pro Lab
10103 San Pedro Avenue, San Antonio, TX 78216
(210) 377-3686 | mail@digitalprolab.com | www.digitalprolab.com
Opening reception: Saturday, August 26, 2017, 7 – 9 pm
Exhibit on display: August 26 – October 14, 2017
Viewing hours: Mon – Fri, 8:30 am – 6 pm; Sat, 10 am – 4 pm | Closed Sunday
Contact: Shelby M. Rocca
(210) 377-3686 | shelby@digitalprolab.com
Free and open to the public
Imagine the distances/before steam, before turbine

We could have made/better time, but why?

Excerpt from Time Capsule, Jenny Browne, 2016-2017 San Antonio Poet Laureate
A Time Capsule is traditionally a collection of objects and information gathered in an attempt to communicate with an imagined future; as such, good ones evoke the essence of a person, a place, or a particular moment in time. We like to imagine the questions the future might ask us in return: What does this say? About you? About the world? Why did you save it? How did it feel to be there? With the transformation of its entire retail space into an art gallery, Digital Pro Lab will showcase 24 images from 20 international, national, regional, and local artists that will explore the theme of Time Capsule.
• SUNDAY, AUGUST 27, 2017 –––––––––––––––––––––––––––––––––––––––––––––––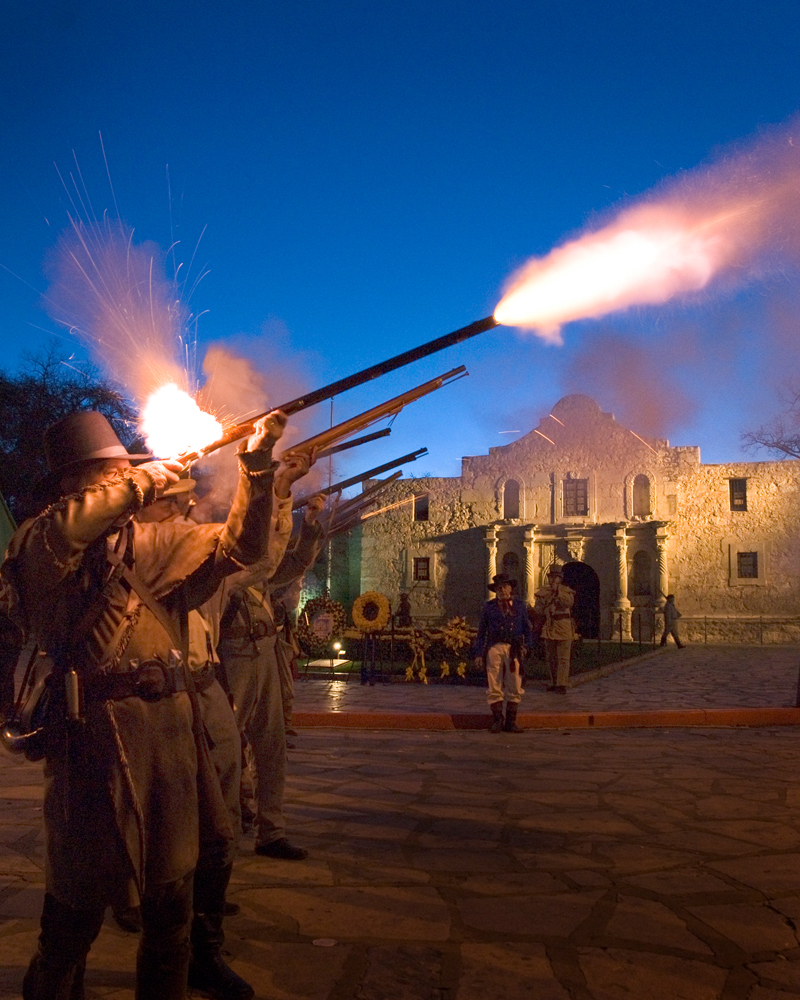 AL RENDON (San Antonio, Texas)

San Antonio : A Photographic Portrait
Rendon Photography & Fine Art
733 South Alamo Street
San Antonio, TX 78205
(210) 288-4900 | alrendonphoto@gmail.com | www.alrendon.com
Opening reception and book signing: Sunday, August 27, 2017, 3 – 5:30 pm
Exhibit on display: August 27 – December 31, 2017
Viewing hours: By appointment after opening reception
Contact: Al Rendon
(210) 288-4900 | alrendonphoto@gmail.com
Free Admission
Al Rendon is San Antonio's photographer. From landmarks to community leaders, Al has photographed the face and heart of San Antonio. He has also operated fine art galleries, and his exhibitions have traveled the world. His photographs have filled books about the history of Fiesta, Charreada, and Red McCombs' fine silver collection. Al is both craftsman and artist. His commercial photography crafts excellent images for executive portraiture, architectural documentation, and marketing. Al's art photography spans San Antonio's culture. In the 1980s, he served as official photographer for the Guadalupe Cultural Arts Center, the Fiesta Commission, and for many years, has provided editorial use photography to the Convention & Visitor's Bureau. In 2011, Al was one of six photographers chosen to represent San Antonio at the International Photographic Art Exhibition in Lishui City, China. His archival prints are in the Smithsonian National Portrait Gallery and American Art Museum, Museum of Fine Art in Houston, the Cattle Raisers Museum in Fort Worth, and the Mexican American Museum of Art in Chicago.
San Antonio is an ancient city with a bright future. Obsessive about its history, the Alamo City has carefully crafted its environment around its river, conserving great architecture, maintaining beautiful flora, and celebrating its vibrant culture. The Alamo and its four sister missions have been recognized as a UNESCO World Heritage site. Amidst reverence for its storied past, San Antonio has always had its eye on the horizon, constantly reinventing neighborhoods and districts to incorporate the most recent influx of visionaries, scientists, teachers, and creatives.
From the River Walk to industry, San Antonio enters the next 300 years with confidence and verve. A native son, Al Rendon has made a life-long career of photographing San Antonio and its culture. This is an intimate portrait of a much beloved city. All of the famous landmarks are here, along with food, fiestas, and fun.
• THURSDAY, AUGUST 31, 2017 –––––––––––––––––––––––––––––––––––––––––––––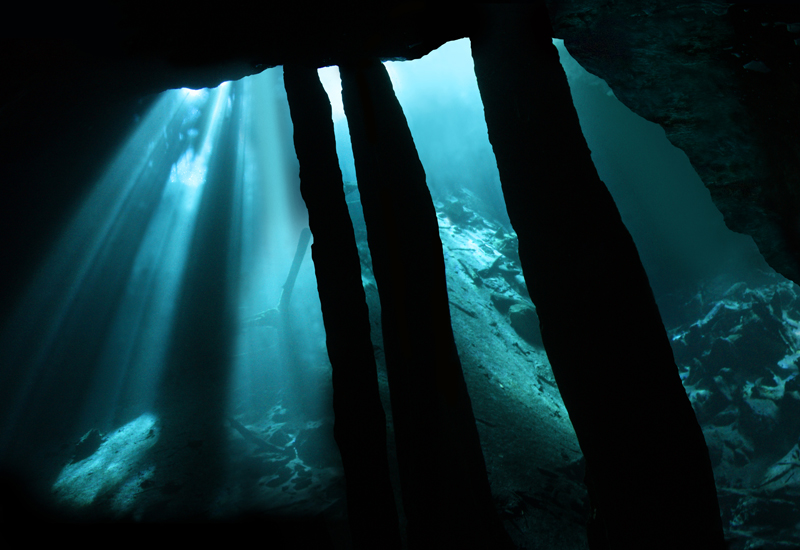 TOMAS CASADEMUNT (Mexico City, Mexico)
Umbrales
UNAM San Antonio
600 Hemisfair Plaza Way, Building 333
San Antonio, TX 78205
(210) 222-8626 | www.unamsa.edu
Opening reception: Thursday, August 31, 2017, 7 pm
Exhibition on display: August 31 – October 13, 2017
Viewing hours: Mon – Thu, 9 am – 6 pm; Fri, 9 am – 2:30 pm
Contact: Jake Pacheco
(210) 222-8626 | (210) 947-2111 | jap@unam.mx
Free and open to the public
Entrances, exits, transit points, flashing lights, sparkles, shadows, arches, revealing dreams, dimensional doorways… Thresholds.
As a child I used to return home from school stepping on shadows along the sidewalk; the shadows of pedestrians, cars, bicycles, dogs, clouds, trees, and doorways. I didn't know then, that those dark silhouettes would forever enthrall me, or that the purpose of my life would be to peer into these fascinating thresholds. Now, I see my shadow, and in it I recognize the essence of my being.
Umbrales (Thresholds) is an exhibition of select images from a series I have worked on for twenty years. I've always had a fascination with inter-dimensional doorways and the existential rays of light shining through them. The stones of ancient Mexico emanate a powerful energy that pulls on me. Ultimately, that force is what has driven me to where I am today, to become who I am, today. The tomb of Mitla in Oaxaca, illuminated by the moon, stepped tiles that are talismans of life; the Mayan arches in Yucatan, Chac's face invoking the rain; the unfathomable matrix of cenotes, the natural underworld; the altars for the dead that blossom every November 1st and open doors for departed loved ones crossing the threshold of their absence.
For me, the most relevant threshold opens when we close our eyes and look into the unfathomable well of our being and get a glimpse of our inner light. All or nothing… I am my own altar.
Tomás Casademunt
• SATURDAY, SEPTEMBER 2, 2017 –––––––––––––––––––––––––––––––––––––––––––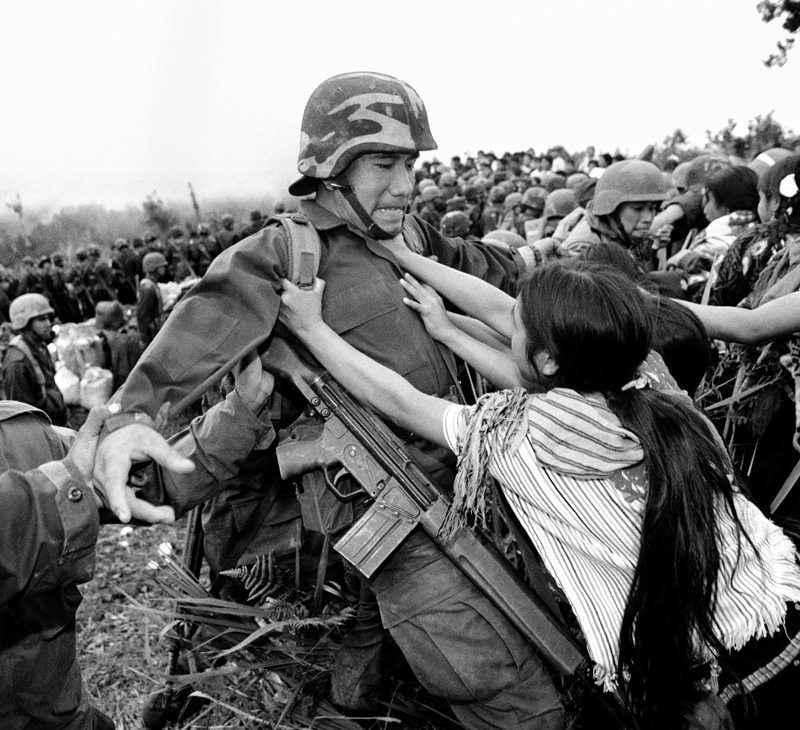 PEDRO VALTIERRA (Mexico City, Mexico)
Imágenes En Conflicto
Curated by Ana Luisa Anza
Editorial Coordinator, Cuartoscuro Magazine, Mexico City, Mexico
Mexican Cultural Institute
600 Hemisfair Plaza Way, Building 329
San Antonio, TX 78205
(210) 227-0123 | infoicm@saculturamexico.org | https://icm2.sre.gob.mx/culturamexsa/
Opening reception: Saturday, September 2, 2017, 5 – 8 pm
Exhibit on display: September 2 – October 22, 2017
Viewing hours: Mon – Fri, 9:30 am – 5:30 pm; Sat – Sun, 10 am – 4 pm
Contact: Miguel Fonseca
(210) 227-0123 | mfonseca@saculturamexico.org
Free and open to the public
Pedro Valtierra began his career as a photojournalist in 1977. He has worked for many newspapers and magazines, including El Sol de México and unomásuno, in Mexico. He is the founder of the newspaper La Jornada, where he was coordinator and photography editor, and the Cuartoscuro agency, of which he is currently the Director.
Pedro specializes in capturing iconic moments from Mexico's modern history, as well as from other countries in conflict. He covered the intense period that shook Latin America during the 1970s and 1980s, photographing the Sandinista Revolution in Nicaragua and the guerrilla movements in Guatemala, El Salvador and Mexico.
Throughout his career he has received numerous acknowledgments and awards, such as the National Journalism Award (Mexico, 1983), the Silver Medal from the International Journalists Organization of Moscow (1986), the King of Spain award for the best international news photo (Spain, 1998), and the José Pagés Llergo Award by Siempre magazine (1998), among others. He has had more than 300 solo exhibitions and has participated in more than fifty collective exhibitions, in Mexico and internationally.
Pedro Valtierra's Imágenes En Conflicto exhibition presents select chapters in the work of one of Mexico's most significant photojournalists, featuring photographs from key moments of Latin American history.
• THURSDAY, SEPTEMBER 14, 2017 –––––––––––––––––––––––––––––––––––––––––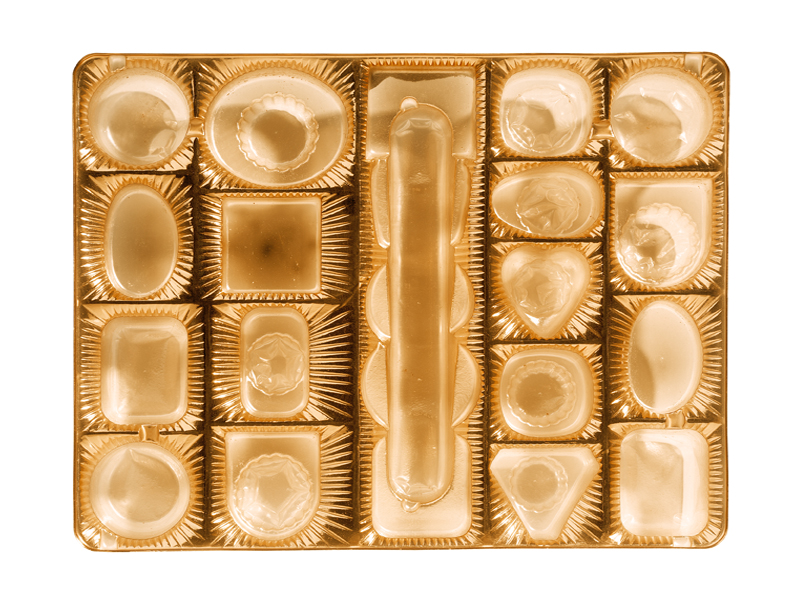 CHUCK RAMIREZ (1962 -2010, San Antonio, Texas)
All This And Heaven Too
Organized by Rene Barilleaux, Head of Curatorial Affairs, and
Hilary Schroeder, Semmes Foundation Intern in Museum Studies
McNay Art Museum
McNay Art Museum,
6000 North New Braunfels Avenue
San Antonio, TX 78209
info@mcnayart.org | www.mcnayart.org
Exhibit opens: Thursday, September 14, 2017 | No public opening reception
Exhibit on display: September 14, 2017 – January 14, 2018
Museum admission fee required
Viewing hours: Visit the museum's web site www.mcnayart.org
Contact: Daphne Lehman
djlehman@mcnayart.org
Chuck Ramirez was born in 1962 in San Antonio, Texas, where he was raised in a middle class neighborhood by a Mexican father and a Texan mother. Ramirez studied graphic design at San Antonio College and spent over a decade working as a graphic designer and art director for the HEB supermarket company brands. In his early thirties, Ramirez transitioned into full-time art making but never left behind the tools and aesthetics of his commercial career.
Ramirez employed his process as a means of exploring and confronting his Mexican-American heritage, HIV+ status, and gay identity. In his youth, a formative environment of biculturalism and middle class pop culture created in Ramirez a unique and at times conflicted relationship with being of both Mexican and American descent. During his childhood, Spanish was rarely spoken. He was not himself religious but was surrounded by the Catholic and Mexican traditions practiced by his grandmother. Embracing opposing ideas with humor and insight, Ramirez captured both the fleeting nature of existence and an unyielding will to survive.
Before his untimely death from a bicycling accident in 2010, Ramirez's work was exhibited nationally and internationally and seen twice at San Antonio's renowned Artpace, first in 1999 in the Hudson (Show)Room and again in 2002 as part of the International Artist-in-Residence Program. Ramirez's work is found in the permanent collections of the Maison Européenne de la Photographie, Paris, France; McNay Art Museum; Museum of Fine Arts, Houston; New Mexico Museum of Art, Santa Fe; and Smithsonian American Art Museum, Washington, D.C. Ramirez's legacy as a creator of community and champion of the arts in San Antonio remains alive today through the Casa Chuck residency program at Sala Diaz, San Antonio.
To complement the exhibition, the McNay is publishing a catalogue that includes two commissioned essays: the first by Edward Hayes, Curator of Exhibitions at the Museum of Latin American Art, Long Beach, California; and a second essay by independent curator and writer Elizabeth Ferrer, contributor to the forthcoming book, Critical Eye: A Latino Perspective on the History of Photography. Edward Hayes surveys Ramirez's art as it is filtered through his biography, personal narrative, and Mexican-American upbringing. Elizabeth Ferrer discusses Ramirez in the context of Latino art.
• FRIDAY, SEPTEMBER 15, 2017 –––––––––––––––––––––––––––––––––––––––––––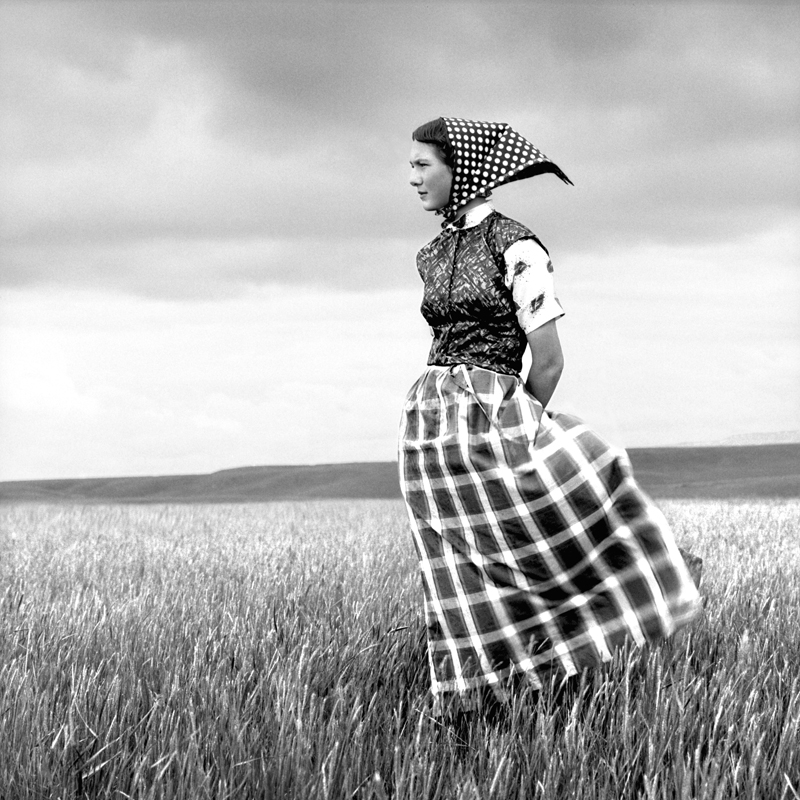 LAURA WILSON (Dallas, Texas)
THAT DAY : Pictures In The American West
Organized by Laura Wilson in collaboration with
the Amon Carter Museum of American Art, Fort Worth, Texas
Briscoe Western Art Museum
210 West Market Street
San Antonio, TX 78205
(210) 299-4499 | info@briscoemuseum.org | www.briscoemuseum.org
Exhibit opens: Friday, September 15, 2017 | No public opening reception
Exhibit on display: September 15 – December 10, 2017
Viewing hours: Tue, 10 am – 9 pm; Wed – Sun, 10 am – 5 pm | Closed Monday
Museum admission fee required
Free admission and extended hours every Tuesday from 4 – 9 pm
Contact: Sharon Garcia
(210) 299-4499 | sgarcia@briscoemuseum.org
Related Programming
Voices Of The West: Distinguished Lecture Series
Laura Wilson, Photographer & Author
Tuesday, September 19, 6:30 pm
Renowned American photographer, Laura Wilson has authored four books and her work has appeared in publications such as The New Yorker, Vanity Fair, and The Washington Post. She joins us to discuss details behind her current exhibition THAT DAY: Pictures in the American West, her time working closely with legendary photographer Richard Avedon, and the inspirations that have driven her career.
$10 Non-members | Free for Briscoe Museum Members
210|West Gallery Talk

Trading Posts And Pawn
Tuesday, October 10, 6:30 pm
Terry Chandler, Briscoe Docent and collector of Native arts, discusses the trader industry in New Mexico, with Laura Wilson's photographs of two such trading posts serving as backdrop.
Free Admission
Film Screening
Las Marthas – Mexican American Debutante Balls
Tuesday, October 17, 6:30 pm
PBS Independent Lens documentary by filmmaker Cristina Ibarra follows the lives of young women as they debut at the Martha Washington Society Ball in Laredo, Texas. Laura Wilson spent time documenting the Debutante Cotillion in the early 1990s.
Free Admission
210|West Gallery Talk
Dogfights To Debutantes
Tuesday, November 14, 6:30 pm
Jennifer Chowning, Head of Education & Programs, explores select images from Laura Wilson's THAT DAY, which feature diverse communities that often counter the romanticized version of the American West perpetuated by popular media.
Free Admission
Guided Tours
Select Tuesdays for the duration of the exhibit, 6:30 pm
Briscoe Museum Education & Programs Department members
Free Admission
Renowned photographer Laura Wilson has captured the majesty, as well as the tragedy, of her home region of Texas and the wider West for more than 30 years.
In the Briscoe Museum's upcoming photographic exhibition, THAT DAY: Pictures in the American West, Laura Wilson takes us into a West defined by diverse communities outside the suburban middle-class. This exhibition of seventy-two photographs introduces us to worlds that are framed equally by beauty and violence, reflecting the artist's challenge to today's homogenized America.
Wilson's subjects range from legendary West Texas cattle ranches to impoverished Plains Indian reservations to lavish border-town cotillions. Also featured are compelling portraits of artists who are associated with the region, including Donald Judd, Ed Ruscha, and Sam Shepard.
The unforgettable images in THAT DAY, tell sharply drawn stories of the people and places that have shaped, and continue to shape, the nation's most dynamic and unyielding land. Text from Wilson's journals accompanies the photographs, recalling her personal experiences behind the camera at the moment when a particular image was captured. Wilson casts a fresh light on the West—a topic of enduring fascination.
• FRIDAY, SEPTEMBER 15, 2017 –––––––––––––––––––––––––––––––––––––––––––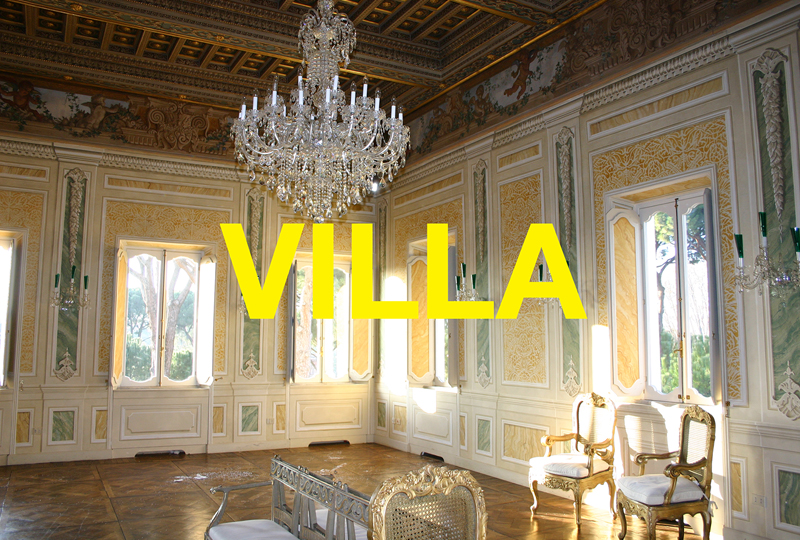 CHUCK RAMIREZ (1962 – 2010, San Antonio, Texas)

Chuck In Context
Curated by Patricia Ruíz-Healy
Ruíz-Healy Art
201-A East Olmos Drive
San Antonio, TX 78212
(210) 804-2219 | patricia@ruizhealyart.com | www.ruizhealyart.com
Opening reception: Friday, September 15, 2017, 6 – 8 pm
Exhibit on display: September 14 – October 14, 2017
Viewing hours: Tue – Sat, 11 am 4 – pm | And by appointment
Contact: Alana Coates
(210) 804-2219 | alana@ruizhealyart.com
Free Admission
Ruíz-Healy Art is pleased to present Chuck In Context, a special exhibition to complement All This and Heaven Too, a significant survey of Chuck Ramirez's work at the McNay Art Museum.
As the exclusive representative for the estate of Chuck Ramirez, Ruíz-Healy Art is proud to keep the artist's memory and archives preserved for future generations. This exhibition focuses on the research of two different series by Ramirez, Words and Still Life, and will be complemented by additional works by the artist. These two series have not been shown in their entirety previously or together simultaneously.
In addition to photography, Ramirez had a strong background in graphic design and was also involved with the world of contemporary poetry, painting and music. Ramirez was a poet at heart, who became a word designer. For Ramirez, the visual impact of text was an important part of his oeuvre and it represented another outlet to his creative spirit.
Words, a series Ramirez produced in 2004, are disparate photographs emblazoned with a single word that the photo illustrates. Over lucha libre figurines appears LIBRE; a masculine face under a platinum wig is emblazoned with QUEEN, a blurred television still of the New England Patriots huddled mid-game reads VIAGRA. Oh yes, there is one of CURATORS too.
In the series Still Life, objects of the quotidian are combined with moralistic foreboding and critiques on American waste and mass-consumerism. Everything from trinkets to trash are given the compositional reverence of cultured objects from high-class and culture carefully arranged by the Dutch masters in which an emphasis on personal wealth, commerce, trade, were mixed with strict social codes.
Ramirez's photographs resonate with the spirit of Dutch paintings from the golden age yet successfully intertwine the themes from the past with the contemporary zeitgeist of south Texas. He is a master of memento mori (incorporating a reflection on mortality) and of vanitas (reminding the inevitability of death in his still-life photographs.)
Ramirez employed the visual and conceptual techniques found in contemporary advertising and package design, isolating and re-contextualizing familiar objects to explore cultural identity, mortality, and consumerism through his photographs and installations.
Founded in 2004, and located in the historic Olmos Park District of San Antonio, Ruíz-Healy Art specializes in contemporary art with an emphasis on Latin American and Texas connected artists.
A percentage of sales from Chuck In Context will benefit Casa Chuck, a residency program for critics, curators, and writers housed in the artist's former residence.
• SATURDAY, SEPTEMBER 16, 2017 –––––––––––––––––––––––––––––––––––––––––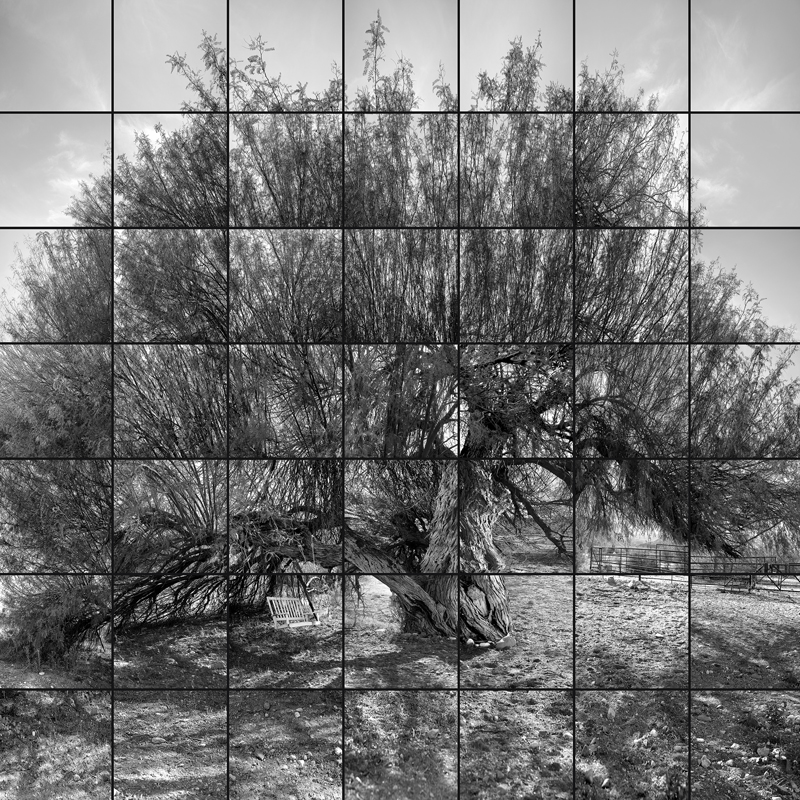 E. DAN KLEPPER (Marathon, Texas)
Why The Raven Calls The Canyon
The Twig Book Shop
306 Pearl Parkway, Suite 106
San Antonio, TX 78215
(210) 826-6411 | www.thetwig.com
Exhibit on display: September 1 – 30, 2017
Book event at the Hotel Emma: Thursday, September 7, 2017, RSVP required
All day book signing at The Twig: Saturday, September 16, 2017, 10 am – 6 pm
Viewing hours: Daily, 10 am – 6 pm | Call for information on extended hours
Contact: E. Dan Klepper
(432) 386-6789 | edanklepper@gmail.com
Nancy Gebhardt, The Twig Book Shop Events Coordinator
(210 826-6411 | nancy.thetwig@yahoo.com
Free Admission
E. Dan Klepper is an artist, photographer and writer based in the West Texas town of Marathon, fifty miles north of Big Bend National Park. His work explores the natural, cultural and metaphysical attributes of the Texas terrain. Klepper's editorial portfolio includes numerous books and magazine articles and his art, featuring photography, sculpture, and experimental video, has been exhibited in the United States and abroad. Klepper's large-scale, photography-based works, created in his Marathon gallery and studio, can be found in collections across the state.
Why the Raven Calls The Canyon features selected photographs from E. Dan Klepper's new photography book, published in the spring of 2017. The book represents seven years of off-the-grid living in the Big Bend region of Texas and is published by Texas A&M University Press. The Twig Book Shop exhibition includes large prints from the book as well as an electronic version of the book's photographs viewable via tablets mounted on the bookstore's shelves.
•••
From 2006 to 2013, I divided my time between my studio in Marathon, fifty miles north of Big Bend National Park, and Fresno Ranch, an abandoned, off-the-grid horse-and-mule operation located along the Rio Grande River. Relatively uninhabited for almost a decade, the ranch encompassed more than seven thousand acres of springs, canyons, volcanic peaks, ancient campsites, and defunct mercury mines. A collapsed magma dome, so large it can be detected from space, dominates much of the ranch's northeastern horizon. Among Fresno's human-built attributes, a 2,000-square-foot adobe painting studio lies at its heart, constructed for the late Jeanne Norsworthy, Texas artist and granddaughter of George B. Dealey, publisher of the Dallas Morning News.
In 2006, absentee owners recruited local Big Bend resident Rodrigo Trevizo to keep an eye on the ranch. Two years later he moved into the ranch's adobe studio, determined to bring the rudimentary infrastructure of the ranch back to life. I joined him there for weeks at a time, lending a hand to unearth the ranch's water system, repair livestock corrals, and restore the solar power, all while adjusting to the day-to-day challenges of living off the grid.
Fresno's natural world shares the allure of wild places found across the entire Big Bend region. The inscrutability of this West Texas country inspires lifelong appreciation for its natural beauty as well as an unorthodox creativity, resulting in artistic endeavors like this one, and often rousing those who hail from gentler places to abandon creature comforts and move to the Big Bend for good. The region embraces a hundred-year history of photographers, writers, and artists creating work in the Big Bend, a legacy that began with photographer W. D. Smithers and includes many of the Texas Regionalists of the early 20th century, muralist Tom Lea, architect Henry Trost, and artist Donald Judd.
Why the Raven Calls The Canyon documents my attempt to understand the enigma of Big Bend's mountains and canyons scattered throughout hundreds of uninhabited miles. Much of the territory's draw may reside in the region's volcanic upheaval, conjured from the planet's bedrock, and a geography lit by a light as cryptic as the human psyche. Over time, I discovered that an artist can thrive here on conclusions that reveal as much about the land as our own internal landscapes.
E. Dan Klepper