Sister Cities International – 2013 Annual Conference in San Antonio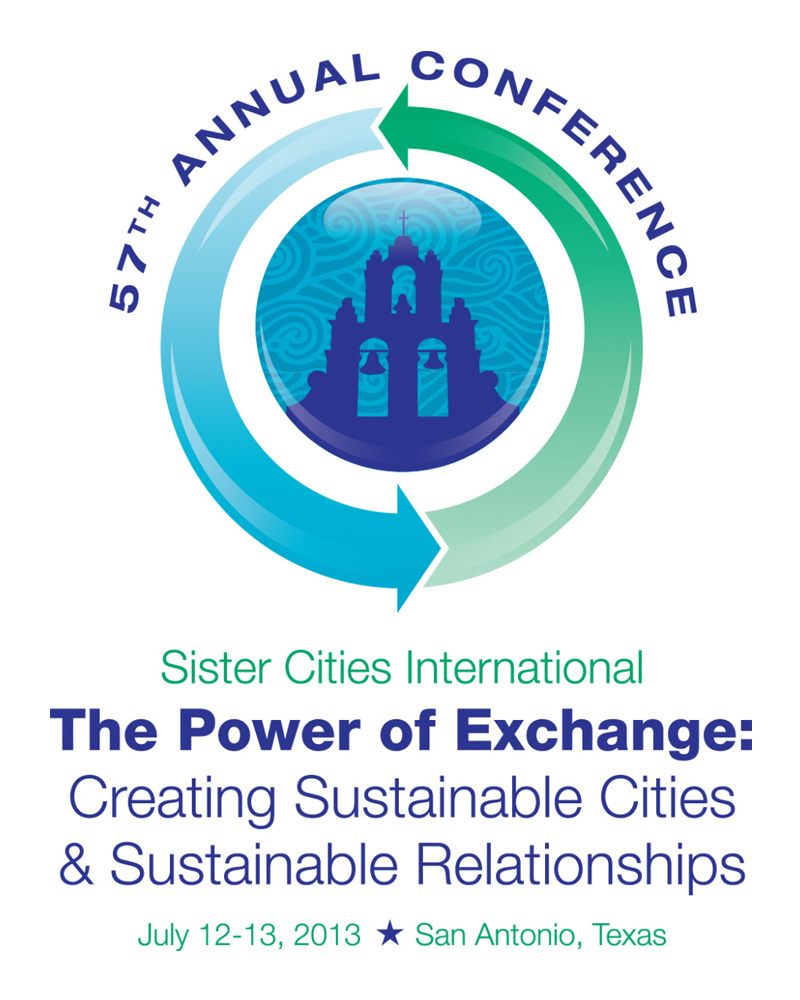 Register now for the 2013 Annual Conference. An exciting line-up of expert sessions, off-site visits, receptions, and speakers awaits you in San Antonio, Texas at the 2013 Sister Cities International Annual Conference, July 12-13, 2013.
$375 Full Conference Early Bird Registration Rate (ends April 30)
Register at www.sistercitiesconference.org
Some of the specialized tracks featured in the agenda:
• Fundraising
• Economic Development
• Sister City University
• Sustainability : Urban Environmental Accords
For the detailed agenda, please visit www.sistercitiesconference.org
Invited Keynote Speakers include:
• The Honorable Tara Sonenshine, Undersecretary of State for Public Diplomacy
• Carola McGiffert, Director of the "100,000 Strong" Initiative
• The Honorable Julian Castro, Mayor of San Antonio
• The Honorable Henry Cisneros, Former Secretary of Housing and Urban Development & Former Mayor of San Antonio
• The Honorable Richard Daley, Former Mayor of Chicago
• The Honorable Seishi Kohyama, Mayor of Kumamoto, Japan
• The Honorable Kang Un-Tae, Mayor of Gwangju, South Korea
• The Honorable Margarita Arellanes, Mayor of Monterrey, Mexico
• Amy Fraenkel, Director of the United Nations Environment Programme
The 2013 Conference also features concurrent specialized tracks:
PAN-PACIFIC SUMMIT (July 12): Focusing on building stronger, sustainable pan-pacific ties.
YOUTH LEADERSHIP SUMMIT (July 11-13): Providing youth with the tools to lead, network, and become informed global citizens! Click here to find out more! Special youth registration rate of $450 includes room and board during the entire Youth Leadership Summit.