Conjunto Heritage Taller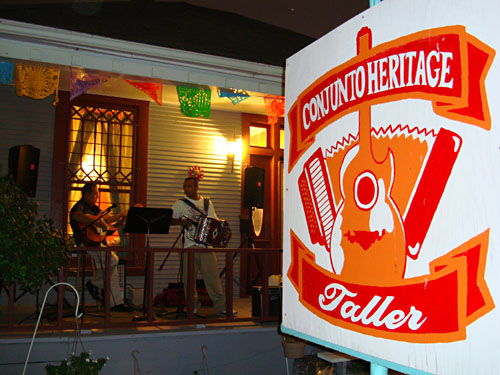 Under the leadership of Juan Gutierrez, former Executive Director of the Southtown Alliance, Conjunto Heritage Taller, a grassroots Conjunto workshop/school, is reaching out to a wider group of constituents with their involvement in the different cultural opportunities afforded by international festivals like FOTOSEPTIEMBRE USA.
At Conjunto Heritage Taller, Mario Perez, musician and photographer, presents his series of images Conjunto: Acordeon Y Bajo Sexto. The much needed rain that began earlier in the evening did not prevent a sizable contingent of live Conjunto music and Conjunto photography diehards from attending the opening reception.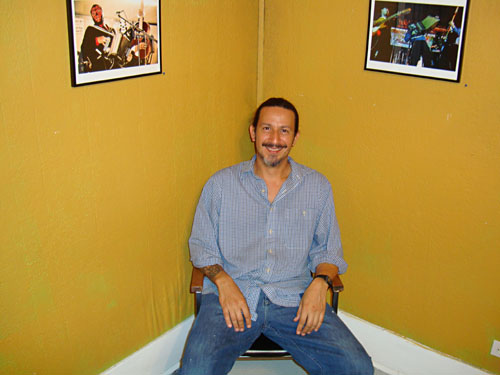 Featured artist, Mario Perez, musician and photographer.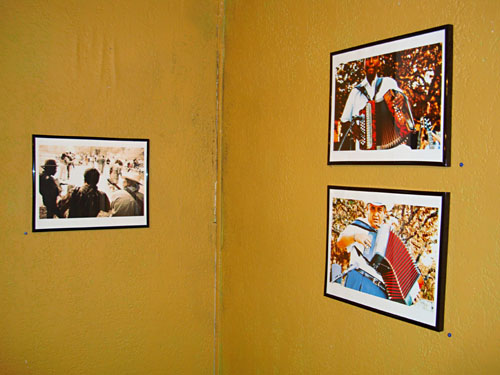 Some of the images from Conjunto: Acorderon Y Bajo Sexto.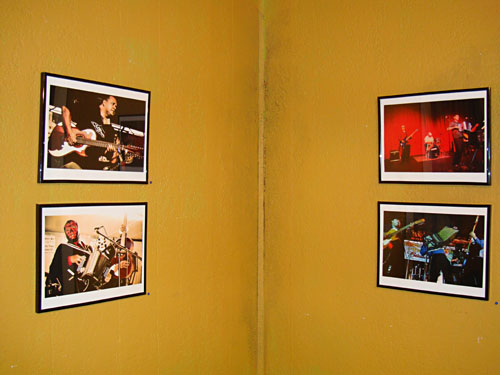 More of the images on display at Conjunto Heritage Taller.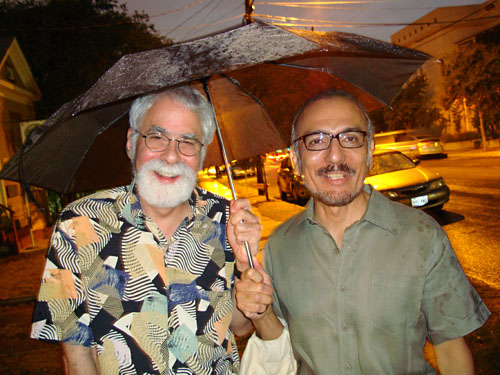 The indefatigable David Rubin and Richard Arredondo braving the rain.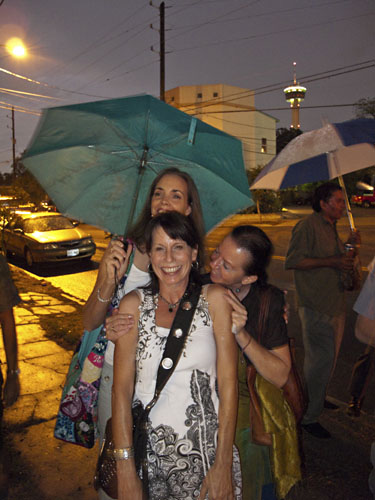 Ann Kinser, Patricia Mendoza and Aurora Scholz Rittermann. Photo by Philipp Scholz Rittermann.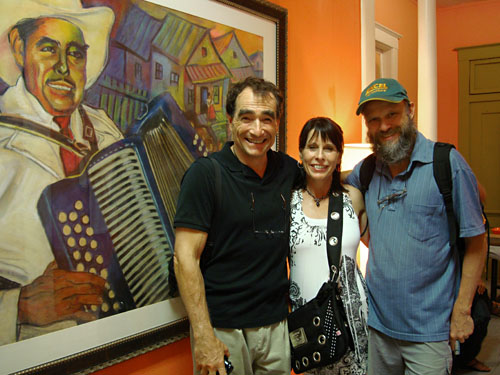 Philipp and Aurora Scholz Rittermann with Erwin Staeheli visiting the Conjunto Heritage Taller's Conjunto: Acordeon Y Bajo Sexto exhibit.